Our abode
Interior
November 1, 2022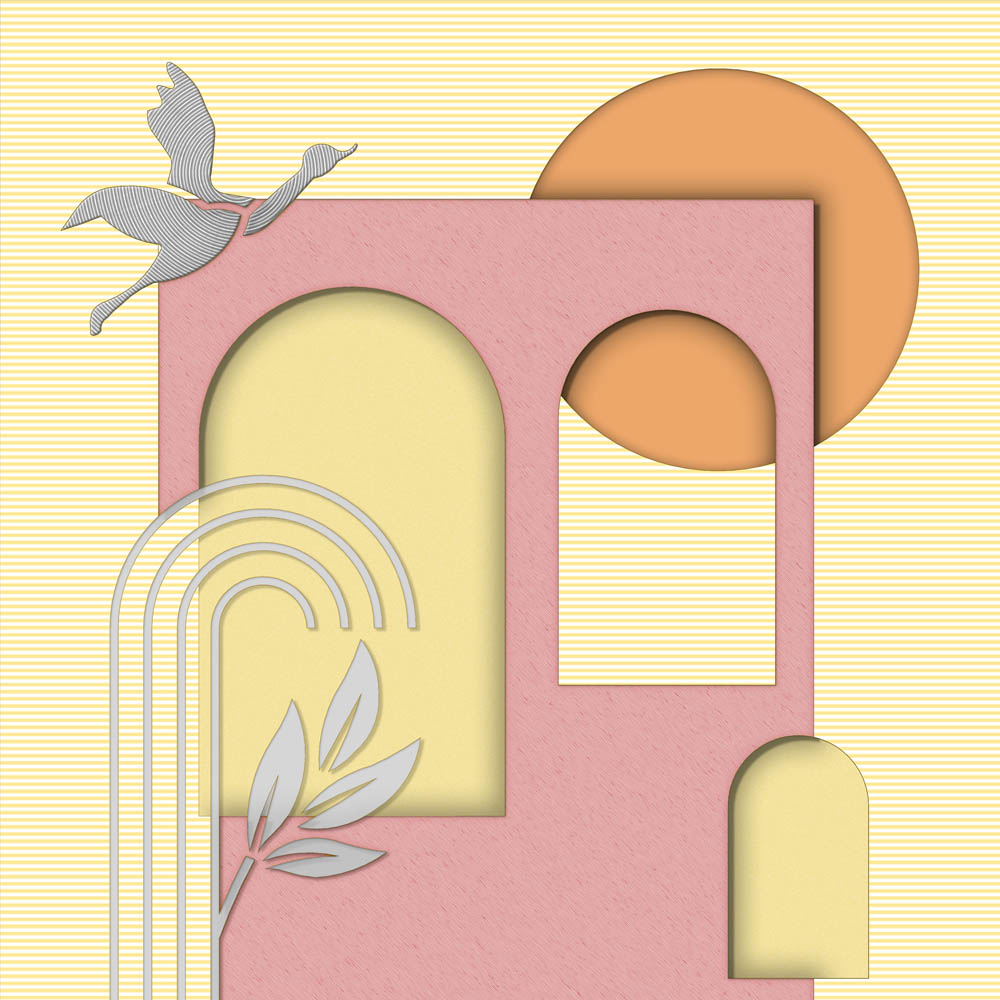 It was a wish to create a stress free, comfortable, open and lively working environment for Inklets studio. The main idea was to create a space with natural light and ventilation. In the area of 300 sq ft, the office had a challenge to incorporate four divisions that includes Designer's cabin, Studio, a small pantry with washroom and a balcony space.
The office is designed on the concept of arches and objects of nature. Different forms of arches are explored and altered in different possible way and materials. The existence of arch soften the look of interiors.
One enters from the South to the studio space. The studio area has an ambiance that encourages and inspires our workforce. The verticals are used to proudly display our logo and a huge tag board for present and inspirational work. The studio area and designer's cabin are divided by a wooden partition. The wooden partition is planned in such a way that it has rotating wooden panels and sliding door of fluted glass which creates connectivity between the two spaces. The rotating panels has the imprints of different forms of arches and objects of nature. So the facade varies day to day. A special panel is devoted to legendary architects where the plan style and philosophy of each architect is displayed.
The North Eastern corner is devoted for the Pooja area. The design on the cabinet is inspired from the concept "LIFE". It has depiction of sun and a plant on it. The cabinet behind the main desk comprises of entire storage of office. Indian step well is used as an inspiration for handles of these cabinet. Both the working table of studio and designer's cabin is made up of satin finish full body tile which is supported by a wooden frame.
One of the attracting area of the office is the balcony space. One wall is devoted for displaying art work. Greenery at the balcony gives a cool and soothing environment and brings positive vibes. Green, yellow and grey colour pallete go hand in hand. The ready bench from Mumbai brand Chumbak and concrete pots as well as leaf imprint centre table from Brownleaf by Sweta gives perfect twist to the space. The vertical fins fulfil the requirement of ventilation as well as cutting harsh sunlight.
The material and the colour palette is simple and unfussy one. Materials are used light and easy to eyes. Colours are in single tone of grey which gives monolithic look with some wooden essence. Grey IPS floorings with mustard yellow epoxy inlay blends with the colour.
Fact file
Design team: Hiral Shah, Kajal Nathani
Text: Zahra Kanjetawala
Built up Area: 300 sq ft
Photography credits: Bharat Tripathi