When To Approach The Best Architecture Company In Vadodara?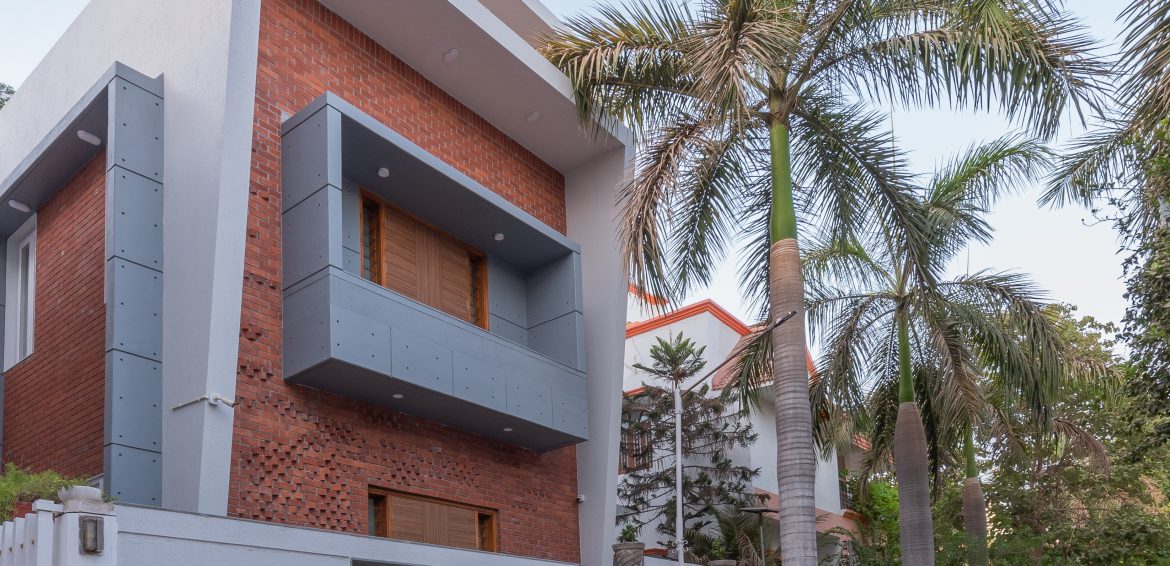 There are many instances when one would've needed the aid of an architect. Our country still has an indigenous side where local contractors are approached for builds and interiors.
This article here will highlight the moments where you can approach the Best Architecture Company in Vadodara!
An architect can assume various roles when it comes to builds.
Their professional dynamism and prowess can help everyone give the right tang to their homes or/and offices!
This article will give a crystal idea of how an architect can help you and all the different types of projects they can handle.
You can get a clear idea of whom to approach for your next home improvement!
1 Building a home from scratch
If you are in possession of an empty plot or space, you can get the help of a licensed architect or an architecture firm!
Why would you go for the best architecture company in Vadodara here?
The architect has certified expertise in working on a blank canvas, which here would be your plot!
A Licensed architect can use the abundant elements in your plot and make the best use of each. They can come up with a blueprint and can take care of all the permissions that are required before a build.
You won't have to worry about the local by-laws and the building associations.
Every architecture firm is in cahoots with the association and will get the permits for you!
After the permissions are taken care of, they will also supervise the whole build.
Right from the start to the end, the architecture firm will provide you with 360 services!
2 Renovating an existing project
An architecture firm can help you spruce up an existing project to match your taste and requirements.
If you've got renovation plans, perhaps adding another floor, upgrading your ceiling, then you can reach out to a licensed architect.
They can take care of all the additions and alterations that need to be made in the building plans.
Over and above, they will also deal with submitting the plans to the local building authorities. The architectural firm can get you the permissions and start off without any hassle.
They will work on the existing layout and also design everything beforehand while keeping the same in mind.
These upgrades also lead to a change in the facade, but that's what we will be discussing below.
3 Enhancing the existing facade
One can easily point out a facade that has been properly worked on! You can hire the best architecture company in Vadodara for such projects too!
Usually, renovations require the facade to be changed too, and a licensed architect will definitely point this out for you.
They can make use of various additions to make your facade match your renovations.
They make use of cladding materials that are trending and complement the changes.
Items like HPL's, outdoor wall tiles, wooden frames, stone tiles, etc can be used to upgrade your facade as per your vision and wishes.
4 Interior Designing
If you feel that a licensed architect cannot work on your interiors, then you're wrong!
An architecture firm can handle your build at a 360 angle, this also includes your interiors! You might as well call them interior architects!
They will provide you with a detailed drawing of how your interior will look.
This includes everything from furnishing, ceilings, walls, electricals, lightings, everything! They will create a detailed layout of each of them for you so that you can envision the build before it's built!
They make use of their intense knowledge of colour combinations, drapes, false ceilings, hardware, materials, fabrics, etc, and provide you with the best possible design!
They will also supervise the selection and procurement of the same!
Nothing can match their knowledge, and definitely not a local contractor!
5 Designing a personalized landscape
The best architecture company in Vadodara can also help in setting up a suitable landscape design if need be.
If you've got sufficient space surrounding your project, then you can easily put a personalized landscape design in your options!
Be it a pool, a garden, a rooftop garden, any type of waterbody, absolutely anything, provided the space available sits right!
Even a well-equipped rainwater harvesting system, anything!!
They create working drawings and concepts of the layout, which include both hardscape layouts and softscape layouts.
The hardscape layouts include any pathways, the boundary walls, and the softscape layouts include the plantations and landscape designs.
By now, you would have the clearest ideas of how you want things to go about.
All your ideas that are sprouting right now can actually be improved and implemented in the best way by Inklets Studio. Known as the best architecture company in Vadodara, they don't leave any stone unturned, and I hope you got the sarcasm! Their work is spread out across the city and has appealed to thousands across the country.
Concluding the article, you now would know what step to take, and who to approach if it's the best that you're looking for!