Inklets studio – The Best interior design company in Vadodara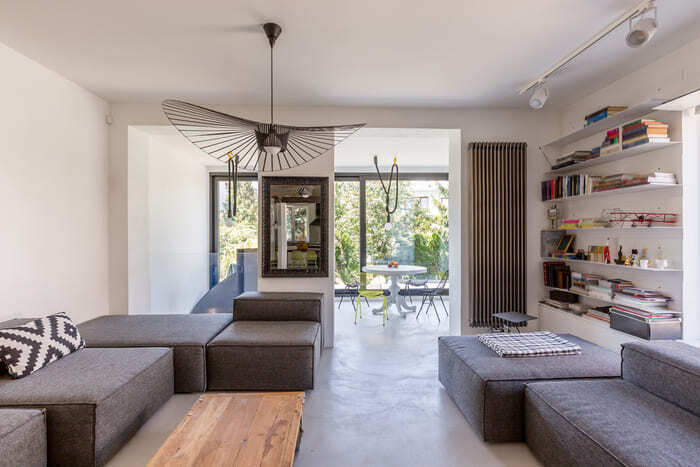 We live in an India where no one thinks twice before investing in one's home, but they would end up going down a thought spiral when someone would suggest them to hire the best interior design company in Vadodara. There are a lot of myths that are rampant around, not just in our country, but you know how fast rumours and myths spread in our nation.
The thing that usually happens here is that at the arrival of such an idea of sprucing up one's home while knowing that India has a population of more than a billion, is that every family member, even those who don't live there, would pitch in their ideas and try taking a shot at becoming a designer on their own.
You would've guessed the outcome, which clearly speaks for itself. It's a complete hotchpotch, and in some cases, the original beauty would also be ruined.
Interior designer myth-busting
At this point, one would be doing the family a blessing by suggesting they hire an interior designer. It would seem hefty but trust me all that stays there! Being a rural nation, it somehow makes up for all the myths that are spreading around, but actually, a residential interior designer can really get you where you are headed with your idea!
India is experiencing the rise of a lot of interior design companies and somehow the whole nation definitely required a myth-busting session, or in a more aggressive term, a reality check!
Rampant myths don't just change the mindset of the people they reach. They also bring a bad name to the art that makes your living and workspaces speak of you. Be it a home interior designer or any interior design company, a bad name costs a lot!
The most common myth that's prevalent across our nation is the fact that an interior designer is only for the people who are counted as the higher-earning class in society or in the textbook terms 'elite class'.
An interior designer doesn't start out thinking that only elite class families or companies would be a compilation of their customer base.
Every designer will be taking your budget into consideration before starting the formulation of a design that sits perfectly with your requests.
Especially, every home interior designer would start the discussion by asking the client to put a budget on the table. The client can inform whether the same is fixed or flexible in nature. The design that follows will completely revolve around the budget that you and your designer finalized.
The second myth is that every interior designer charges exorbitantly!
It's the complete opposite!
An interior designer simply charges for the time and effort they put in!
In fact, they procure the materials at wholesale rates and levy those same discounts for their clients!
As a matter of fact, they somehow are cheaper than the local contractors who always have an eye out for profits to pull out.
Every architecture and interior designer simply charges a minimal fee that includes a cost for the time they put in.
An interior designer always has a guy for every kind of supply, and in our case, that's what makes Inklets Studio, the best interior design company in Vadodara.
Now comes the final and the heaviest myth that simply needs to be busted.
An interior designer would not be able to catch your train of thought, thus messing up what you had in mind for your house.
That's simply a facade that people's minds have cooked up! Every home interior designer and architect is trained to work alongside your train of thought. Their personal inclusions and twists take up the smallest spot when compared to what you have in mind.
It's their job to take your vision and bring it to fruition.
Conclusion
We, at Inklets studio, believe that this myth-busting would give you a more positive outlook for us and every other Architecture and interior designer out there. We feel that an open mind would help us know more about your requirements and help us dive deeper into what you exactly want, to deliver you what you envisioned. We are known to put in such extra effort even in our work, and that is simply what makes us the best interior design company in Vadodara.